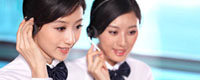 Name: Ms. Shen
Tel: +86-24-23214151
Fax: +86--23214151
Mobile: +86-138 4002 9143
E-mail: winstarmedical@163.com
Add: 15 Tonghua Road, Heping District, Shenyang City, Liaoning Province, China 110003
Skype: shen_hongqiu
MSN: hongqiu20023@hotmail.com
QQ: 247795003





Product name : Ovum freezing straw GLASS

Item : 2021318223643

自定义参数 :

自定义参数 :
Details:
Application: Designed specifically for vitrification technology,
Reproduction technology is used to freeze eggs, embryos at different stages and reproductive groups
Weave.
Humanized design
1. The groove design, does not stick to the embryo, does not drop the embryo, and keeps the DNA intact
Sex, increase conception rate
2. The sample is stored through precise carrier and liquid surface hydrodynamics
(Lotus leaf and water drop principle) The design will never lose the frozen sample
this
3. Easy to operate: novices can also get the same freezing and thawing
effect
4. The carrier has different colors (blue, yellow, green, orange, fen) for convenience
distinguish.
5. Can be used for open operation.
Sophisticated processing technology
Made of special materials (with excellent temperature conductivity and surface tension
High polymer material), which can effectively maintain the penetration of vitrified freezing liquid
Osmotic pressure and freezing rate, effectively improve eggs, embryos and other things
The survival rate of this.
Individually packaged, one-time use
Good clinical effect
Clinical data shows that
Vitrified refrigerated carrier rod can effectively improve the recovery rate and success rate of samples
Use with freezer box
1. Used in conjunction with the freezer box, it can greatly increase the storage capacity of the carrier
2. The loading capacity of the freezer box is 3 times that of the traditional loading capacity, saving storage space
between.
3. The freezer box has positioning marks for easy searching and easy management of embryos